On Oct. 30, in a 50th floor event space near Comcast's Philadelphia headquarters, about 150 members of the company's Young Professionals Network gathered for the employee resource group's third annual summit.
Soon after attendees settled in, a much-anticipated speaker took the floor: Comcast CEO Brian Roberts. He talked about the importance of integrity, gave insights on Comcast's recent acquisition of British TV broadcaster Sky and joked about deciding what outfit to wear that morning.
The company chief was scheduled to talk for a half hour—but kept going after that time had passed.
"He just took random questions for 15 to 20 minutes, and he answered them bluntly and honestly," said Gaige Flint, director, government affairs at Comcast and a member of the Young Professionals Network leadership team. "It was so empowering and invigorating."
A CEO's support of an employee resource group (ERG) can be thrilling for participants. In the case of Robert's talk, several YPN members took to Twitter to share their enthusiasm, as well as some of his quotes. Yet, the positive effect can cascade well beyond the ERG, which is a subgroup of employees who support each other, as well as the company overall. These groups can be based on a wide array of common identities and interests, such as demographics, life stage or life experiences.
The backing of a CEO often fuels the success of an ERG, which can lead to a stronger, more innovative company overall, say corporate diversity and inclusion staffers, as well as those who research this area.
"What the CEO does by getting involved is really put a stamp of approval on the ERG and the larger commitment to inclusion," says Trish Foster, senior director at Bentley University's Gloria Cordes Larson Center for Women and Business and lead author of the Bentley report Taking Employee Resource Groups to the Next Level.
"The more diverse and inclusive a workplace is, the more innovative it is, the more agile it is," she adds. "There's a ton of data to support that more inclusive workplaces impact the bottom line."
The Potential Benefits of ERGs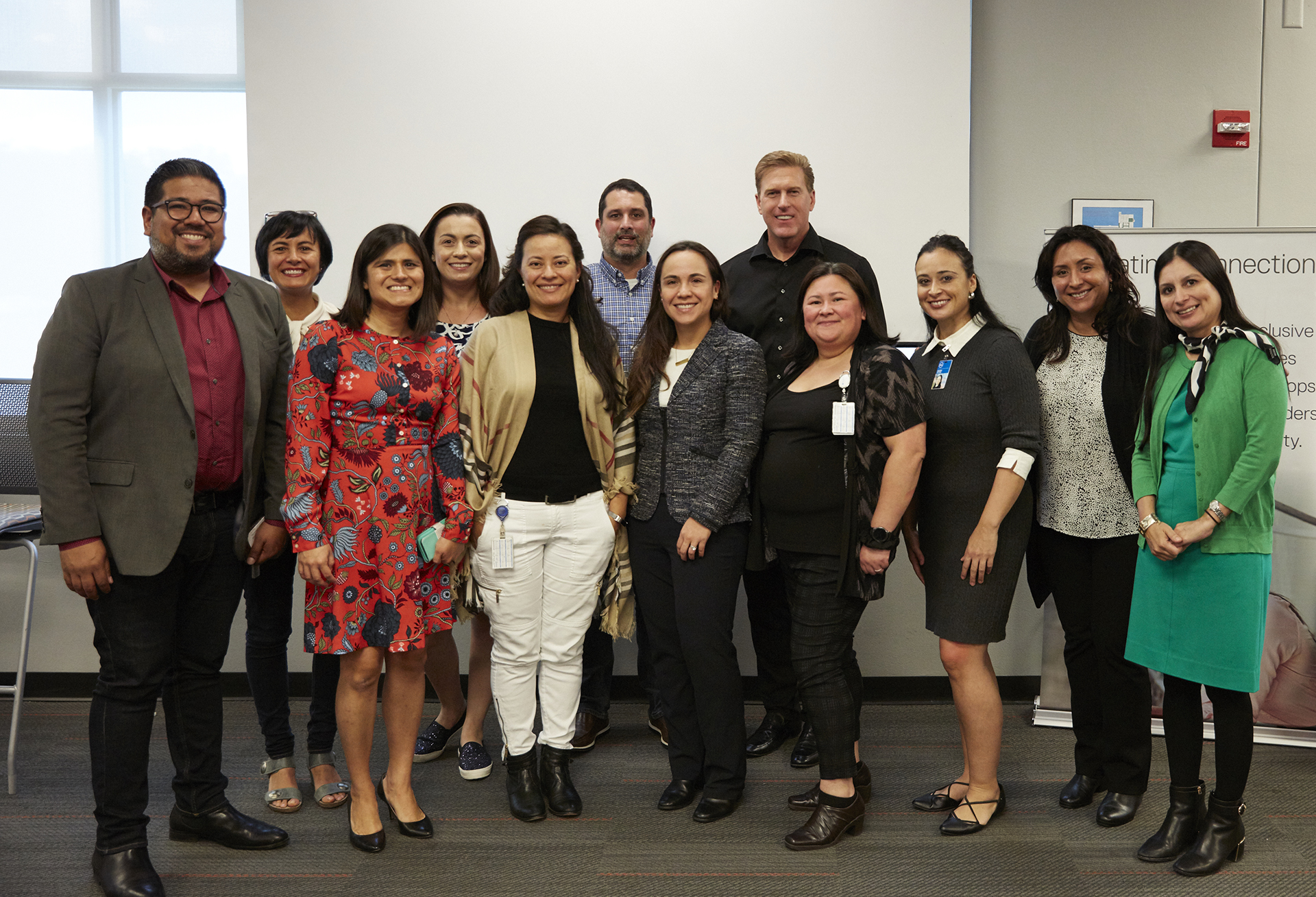 Dell's Latino Connection Career Pillar hosts Steve Price, Chief Human Resources Officer. Photo courtesy of Dell.
ERGs can help a company in myriad ways, such as fostering diversity, helping with product development and identifying new market opportunities, according to the Bentley report.
Unidos, Comcast NBCUniversal's ERG for Hispanic employees and allies, provided valuable input for the voice-activated remote control that is used with Comcast's Xfinity X1 entertainment platform. Computer maker Dell says its ERGs promote innovation, shape culture, engage customers and help attract top talent.
At HP, one big benefit is increased retention. "Employees that are more engaged, that feel more included and that have a greater sense of belonging tend to stay longer," says HP Chief Diversity Officer Lesley Slaton Brown.
An On-the-Ground Resource for CEOs
ERG members typically "have their fingers on what's going on" and can provide CEOs with an "on-the-ground perspective," says Bernard Coleman III, global head of diversity and inclusion at Uber and a member of the Society for Human Resource Management's diversity and inclusion special expertise panel.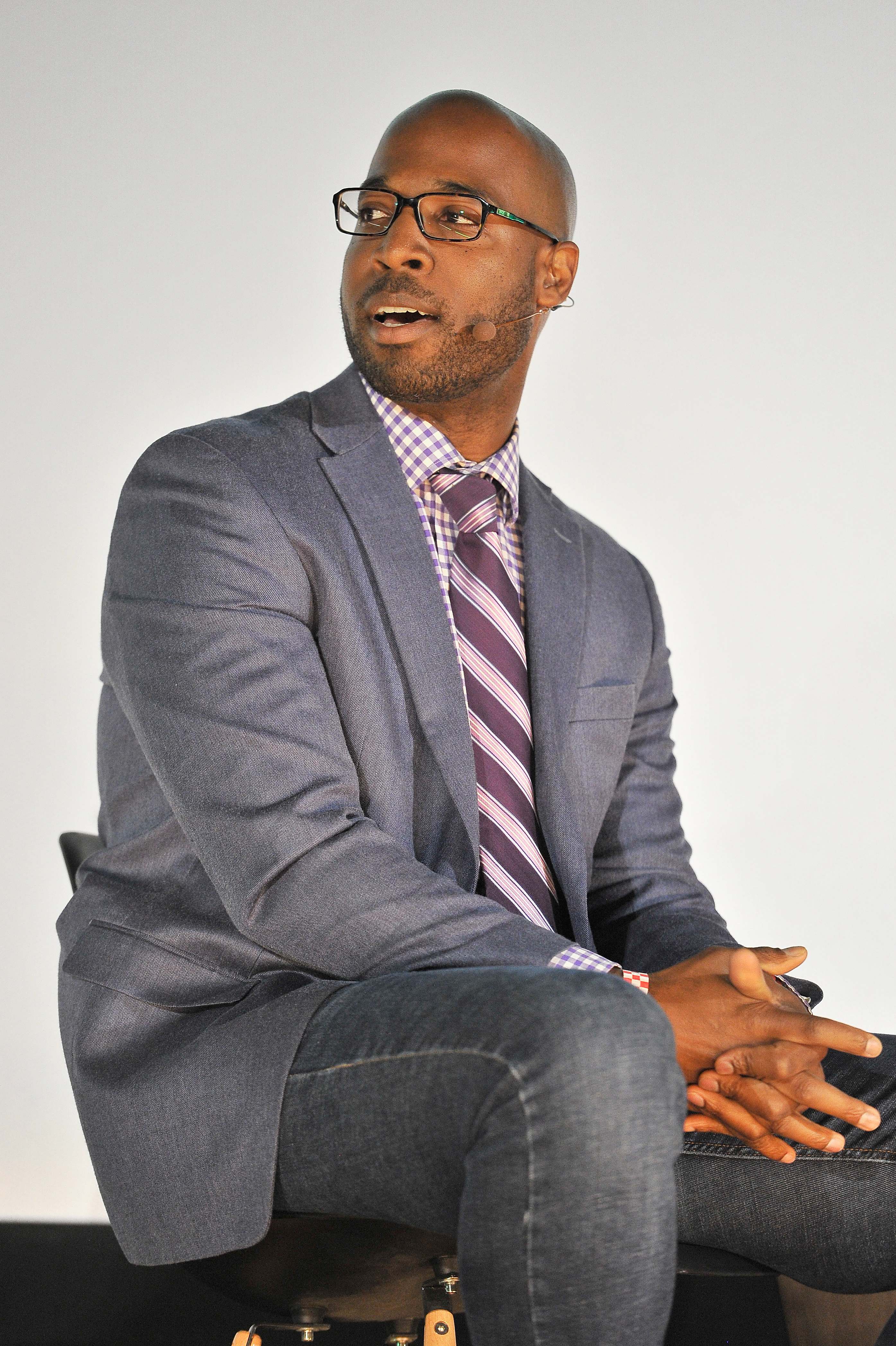 Bernard Coleman of Uber speaks on a panel at Alamo Drafthouse New Mission on June 6, 2017, in San Francisco. Photo TechCrunch/Flickr
"If you get really high up in the organization, then maybe your feedback loop isn't as deep as it once was," he says. "You're not hearing from staff up and down the organization."
HP CEO Dion Weisler regularly taps into the knowledge of the company's employee groups (called "business impact networks"), says Slaton Brown. He meets with members at various HP locations and often gleans new ideas and insights.
He's "listening and brainstorming and problem solving," she says. "I get emails (from Weisler) after, saying 'I heard this, we need to fix this.'"
How to Support ERGs
While many CEOs are open to interacting with ERGs, others hold back when it comes to diversity-related efforts for fear of missteps.
"Diversity is scary. You don't want to say the wrong things. You don't want to do the wrong things," says Uber's Coleman. "So sometimes we go to our respective corners because we don't want to do the wrong thing."
But with a little knowledge, as well as some input from colleagues who understand diversity and inclusion, all CEOs can foster effective ERGs.
Some ways to do that:
Admit what you don't know. It's perfectly okay for a CEO to ask for guidance in this area, says Coleman. It's fine to say, "I don't know much about this, but I want to," he says. "Set the stage about your limited knowledge and say 'I want to learn.'"
Explain why ERGs matter. "Plenty of employees who don't participate will question why they exist, why they get a budget, why the CEO is supporting this," says Anna Beninger, senior director, research and corporate engagement partner at Catalyst, a women's issues research group. CEOs "need to publicly say why these (ERGs) matter to the company and the role these groups have in supporting the broader strategy."
This can be done "in any communication form that works for them," she adds, "be it a town hall meeting, a post on the Intranet or an email to all employees."
Take part in ERG meetings and events. High-level executives can show their backing by attending ERG meetings, as well as participating in ERG-initiated events. Comcast's ERGs are involved in community service "and it's not uncommon to see their executive champions rolling up their sleeves right alongside our ERG members," says spokeswoman Katie Lubenow, who is the co-lead of Comcast's Women's Network ERG.
Engage with individual members. CEOs can also show support by inviting ERG leaders and members to one-one-one meetings, says Bentley University's Foster.
Enlist support from high-level manager. Since a CEO is just one person – and can only do so much – he or she needs to hold other senior team members accountable for their support of ERGs, says Foster. For instance, executives' performance reviews might include expectations related to diversity and inclusion and, specifically, ERGs, she says.
Reward middle managers who embrace ERGs. ERG members can have "their efforts stymied by middle managers who resist allowing their team members to take time for ERG work," according to the Bentley report. One solution, per the report, to getting middle managers on board: Recognize their contributions through awards, thank -you notes, in company newsletters or at corporate events.
Celebrate the successes of ERGs and their members. "When CEOs care enough to publicly recognize an ERG's accomplishments, they're doing much more than validating the importance of a particular group," says Foster. "They're telling everyone in the company that unique differences matter and that inclusivity is core to the firm's values."